You and Your Pets are VIPs!
When we come to your home we consider that we are visiting VIPs. With OK@HOME's PRIME in home pet sitting services we will spend at least 13 hours a day with your pet in your home while you are away. We will feed and water, pet and play, walk and exercise, and give any necessary medications all on your pet's regular schedule!
You can also choose to take advantage of free services we offer while you are away, such as meeting scheduled service professionals, watering plants or changing light bulbs, or taking your pet(s) to a vet or groomer appointment. We've even taken pets to our own homes when there was construction in a client's home!
Sign up for our email newsletter to receive exclusive coupons and information on specials! Read More

Specials on Services for Educators and Students!
We think our educators work really hard and we KNOW that in Oklahoma they don't get paid near what they should. We also understand that college students don't have much cash. That's why we offer special rates for both educators and college students. Read More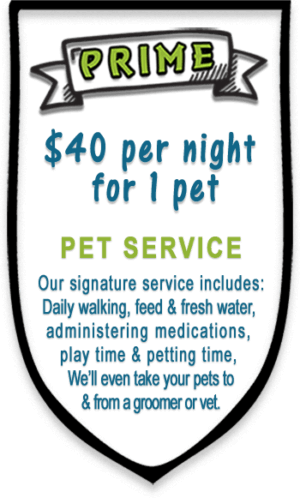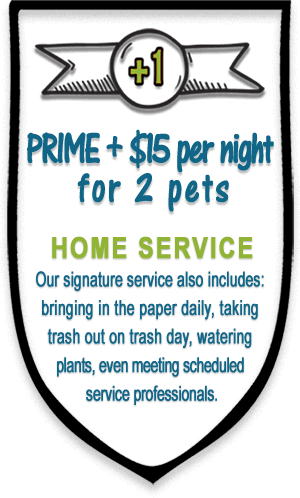 All of our services include both pet and home services.
Services Pricing Explanation
Our PRIME Service includes both your home and one pet. The cost is $40 per night.
PRIME +1 is for two pets. Add an additional $15 per night to our PRIME rate. Total $55 per night.
PRIME + 2 is for three to five pets. Add an additional $30 per night to our PRIME rate. Total $70 per night
If you have more than five pets we will negotiate with you on an individual basis and the price will be determined by the type of pets and their requirements. Ready to book one of our pet sitters? Contact us today! By Phone: (405) 633-3646 or fill in the form below.